Why Choose
Ammo Self Storage
Ammo Self Storage is committed to providing excellent customer service.
24-Hour Access
---
You will have full access to your storage unit 24 hours a day, 7 days a week.
Residential & Commercial
---
Ammo Self Storage rents to both residential customers needing to store items like cars, snowmobiles or motorcycles, household items, and businesses storing tools or supplies.
Video Surveillance
---
Ammo Self Storage has continuous video surveillance cameras enhancing security of our storage units.
Affordable Rates
---
Ammo Self Storage offers some of the lowest 'price per square foot' rates in the area, making our prices affordable.
You Can Use Your Own Lock
---
You are welcome to use your own lock. If you need a lock, we have them available for purchase.
Floor Risers Available
---
Ammo Self Storage can provide floor risers for your items, circulating the air, and preventing dampness.
Thick Concrete Walls
---
Our units are constructed of concrete, making them durable and secure.
We Will Answer The Phone
---
Ammo Self Storage always tries to have someone available to answer your phone call, whether it is to inquire about renting a storage unit or if you are a current customer needing assistance.
Pick-up & Drop-off
---
We can pick you up from the airport or other local location, for those storing cars or motorcycles, and give you a ride to or from your storage unit.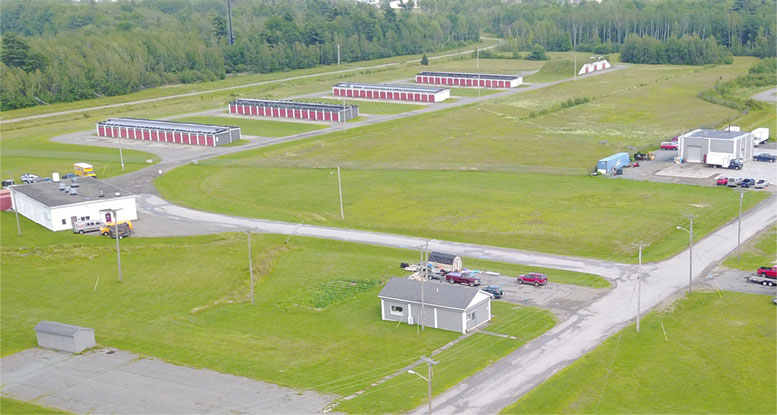 With four convenient sizes ranging from perfect-for-one-room 5 x 10 units all the way up to jumbo 12 x 25 units, we are sure to have a storage solution that suits your residential or business needs. A $50 security deposit is required for each unit.
No minimum commitment after the first month. Floor risers available on many units that provide extra protection for your valuables. Choose your own lock or purchase our weather-resistant shrouded shackle lock for optimum security.
12 X 25: Call for Availability
11 X 18: $100 a Month
8.5 X 16: $85 a Month
5 X 10: $60 a Month
Call Now for Available Units